Struggling to Come Up With Topics and Content Ideas?
"Discover How To Quickly and Easily Generate Amazing and Popular Content Topics that Thousands of People are Searching For!" 
Unleash Powerful Content and Build Your Authority Faster Than Ever Before!
Dear Friend,
Picture this scenario.
You've chosen a HOT niche. You've bought a cool domain name and now you've started blogging.
You're on a mission to be a six-figure marketer. A master of content creation with non-stop traffic flocking to your web properties. You're going to make a ton of money online.
You're determined and nothing is going to stop you... UNTIL...
You're now facing a wall that you just can't get over no matter how hard you try.
"What wall, Arun?"
Excellent question. I thought you'd never ask.

The wall here is a metaphor that refers to a dire emergency...

This is a very REAL STRUGGLE that thousands of bloggers and website owners face daily.
They always start off good but after a certain point, they just don't know what else to write about for their niche.

Did you know that most blogs never reach the 50 post mark?
When you're constantly creating content, it's very easy to run out of ideas and topics after a while.
Most blogs and sites fail because of this.
In order to get traffic to your web properties and build authority, you need to have a CONSTANT influx of FRESH content that's UNIQUE, RELEVANT and ENGAGING. 
To do that, you MUST be a topic generation machine... but you're probably thinking...
Let me be frank with you here.

There is a fundamental problem in the internet marketing industry that no one really talks about. With all the guides and programs out there, beginner and even intermediate marketers are more lost than ever before.
The reason for this is that there are so many moving components to this business but no one component is ever taught in detail.
Everything is hastily and briefly skimmed over in the majority of courses and there is a lack of step-by-step instructions or depth in the training.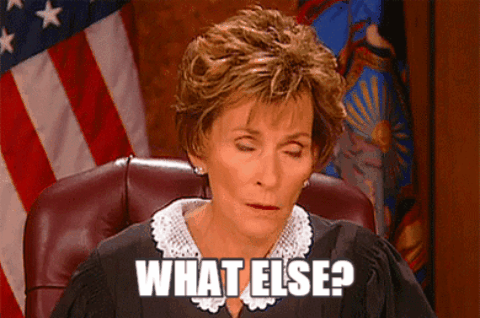 I see people who've bought products on blogging for profit and still have no idea how to choose a niche. Or they don't have a clue about finding topics to create content on.
They don't know a niche from an itch and they can barely tell a keyword from a cuss word. Ok... I'm exaggerating a little... But you get the point.
Maybe you're lost and overwhelmed too. I know I was.
I decided to create a series of guides to address specific problems and provide specific solutions… and I've imaginatively titled them as "1 Problem – 1 Solution Guides"
I'm a firm believer in mastery. I'm not one of those guys who'll tell you to create some crap in 2 hours and sell it just so you can say that you've taken action. Mastery is everything!
If you want your blogs/sites to do well, you MUST master this skill.
Do you want to be one of the many who who cracks their heads daily struggling to come up with content ideas?
Of course not! If you're interested in having topics at your fingertips, keep reading.
It doesn't matter if you're a beginner or you have no clue what to do. My strategies will work for you, if you work them like I tell you to.
Facing a wall?
The Content Creation Formula only has one purpose...
To teach you exactly how to find a wealth of topics to write about in record time.
This guide is not about driving traffic, spotting niches, paid ads or teaching you how to write well. IT'S ONLY ABOUT STRATEGIES TO DISCOVER NEW TOPICS & CONTENT IDEAS!
1 Problem - 1 Solution. Period.
Remember that wall we talked about earlier?
The Content Creation Formula Will...

Take you from this...
==> To this!

I can show you how to do it because it's exactly what I do!
I'll reveal my secrets to finding HOT topics that people are looking for. You don't want to write about stuff that no one gives two hoots about.
Do you want to discover hundreds or even thousands of topics and never run short of content ideas again?
Of course you do. Everything becomes easier when you have a whole list of topics at your disposal. Content creation will become a breeze once you take the brainstorming and struggle out of the equation.
We don't have time to reinvent the wheel. The key here is to know what content people are searching for... And give it to them!
Arun should not sell this book or give it to his customers because he will be putting himself out of the done-for-you content business.

After ten minutes on the first two suggestions, I have enough really good topic ideas to fill up my content calendar for the next year - and then he keeps giving more.

His irreverent attitude will make you laugh (or you'll hate it) but don't let that distract you from the overwhelming value in this book.

Marie Campbell Beausoleil,

https://JustPlainMarie.ca/
Here's a sneak peek at what you'll find inside:
12 deceptively simple strategies to generate tons of hot topics that people are searching for.


The secret to becoming an authority in your niche and BEATING the competition hands down. It's easier than you think!

1 simple tool to getting your titles to look PERFECT all the time! And it's free too!


You'll discover how expert bloggers get ideas for their content.

UNIQUE TOPIC STRATEGY: How to approach your niche

from UNIQUE and INTERESTING

angles so that your topics hooks the readers and keeps them coming back for more.

How to find topics that are almost guaranteed to go VIRAL and get thousands of shares.


Discover how to turn one article into 6 with this surefire strategy!


You'll learn how to find topics based on the LATEST TRENDS in your niche!


REVEALED: How Google gives you TARGETED content ideas if you know where to look.


Hate brainstorming? These methods are

as simple as copy-and-paste

with minor edits. It doesn't get easier!


You'll learn why repetition of the same topics from different angles leads to higher CONVERSIONS

.


HIDDEN OPPORTUNITY: Where to sell your content and charge TOP dollar for your writing.


Plus you'll even get tips on a very POWERFUL keyword tool that is not only great for finding topics but gives you a massive SEO advantage too.


And much, much more. By the time you've finished reading the Content Creation Formula, you'll know everything you need to know about finding unique and interesting topics that will engage your audience while delivering massive value!

I get it... Really, I do.
As a writer myself, I understand how time-consuming, tiring and difficult brainstorming topics can be.
Really? That's so kind, Arun... but er... Who are you anyway?
See... I really didn't want to brag and all but you just had to question how legit I was.

But in all seriousness, I'm going to be brutally frank with you...
I could show you some of the products I've created...

And I could show you some of my earnings...

None of that matters. Really.
All too often you see marketers parading their income stats like badges of honor. They want you to believe that you too can achieve such earnings by using their products.
In most cases, you won't. That's the hard truth.
You won't because you lack the skills that are of paramount importance to building a sustainable online business... And it's NOT your fault.
No one told you better. But now I am.
Being able to come up with topics easily is a skill. Just like knowing how to punch before entering a boxing match.
YOU NEED SKILLS TO SUCCEED ONLINE.
Without the right skills, you WILL NEVER make it in this business. I don't care whose income stats you're looking at. It doesn't matter because those are NOT your stats.

A blogger creating UNIQUE content for your niche sites
A video marketer constantly looking for INTERESTING topics for your videos
A marketer running a Facebook group or fan page that needs FRESH content
A PLR seller who needs a variety of RELEVANT topics to create content on
Someone who is marketing online and CONSTANTLY needs inspiration for content
The Truth Is That with These Insider-Secrets That I'll Be Sharing, You'll Be Able to Come Up with Topics in Any Niche Faster Than Your Closest Competitor!
I received a review copy of Arun Chandran's Content Creation Formula, but the truth is that I would have bought it because I know the value that he puts into his products.

Arun's writing style is fun and entertaining to read, but he also provides you with 12 steps on how to come up with content ideas.

I've heard of some of them and use them myself, but there were a few that I didn't know about and plan to use next time I want blog ideas! 🙂

He gives you detailed instructions and then show you examples of how he would use it himself.  This is definitely a great product and worth the investment!

April Lemarr,

NicheStarterPacks.com
You Just Need A Proven Method That Works!
Now it's your turn to get results…
Here are a few benefits of the Content Generation Formula:
"Arun... you're such a punk... I want a refund!"

Sorry, I couldn't resist. 🙂

Of course, this is an excellent tutorial on how to come up with content topics/ideas. I thought I already had great idea-generating tools; but you showed me a whole lot more.

Then you went even further by showing the information returned and how to use it. These are, indeed, easy strategies to implement. What a pal!

This is yet another example of how you go the extra mile to teach what you know. The "1 Problem - 1 Solution" approach is a training model that everyone will benefit from and, most certainly, those new to marketing/blogging.

If you have trouble coming up with article/blog post ideas, the Content Creation Formula is just what you need.

Well done, Arun!

Poppie Kouremetis,

Your-Business-Builder.com/blog
The 12 strategies in this guide are SO SIMPLE that a 7-year old kid could use them.
But the kid won't. Because he or she doesn't have a PayPal account to get my guide.
But you do... And you're still reading this. You know I'm the real deal and that this product works. You can feel it in your bones.
I'm not going to insult your intelligence by inflating the price ridiculously and slashing it down like the Texas Chainsaw Massacre guy.
The Content Creation Formula is $12.95 and worth every cent and more. It really doesn't get better than this. I'll see you on the inside...

To Your Success,
Arun Chandran
P.S. Go ahead and look around, because you won't find a better or more affordable product that teaches you what my Content Creation Formula will. I'd know 'cos I checked.
P.P.S. Order right now – and you will come up with content topics easily and in record time... and maybe become as cool as me.

This book should be locked away in the vault...

I've been a fan of Arun's since I joined his list. His emails are hilarious, and he also does a fantastic job of infusing life lessons into many of them. When you're subscribed to his list, you will get much more than you bargained for.

His writing - let's just say that when he says he's good, he's actually fantastic. I never have to worry about the quality of his PLR, and his writing style makes his products hard to put down.

Because of this, I was really excited to read Arun's Content Creation Formula. He did not disappoint.

Arun's guide goes into 12 different ways of finding and creating content. If you've been struggling to figure out what to blog about or to create content on, you'll have 12 powerful tools.

Even if all you do is use two or three of these, you will have content ideas for months, if not years, on end.

In all of my reading about content creation, I had never heard of the website he mentions on page 7.

I had heard of the tool mentioned on page 11, but I had never seen as simple an explanation of it as Arun's. I will definitely be going back to check it out using his advice.

On page 16, I found a step that I had just taken today. This step will help you create great authoritative content that is not a copycat version of all the ideas you find online.

I've actually used the paid tool Arun talks about on page 32. It is as powerful as he says it is.

As for the website he mentions on page 42, it is one of my favorite websites, but I hadn't thought of using it in the way Arun describes.

In addition to the content creation techniques Arun teaches in this guide, his writing makes it easy to digest and is so interesting that you'll have a hard time putting this down.

If you don't get this, that's cool ... because frankly, the ones who are smart enough to pick this up will crush the content game.

In fact, for purely selfish reasons, I really wish he wasn't offering these tips. Can't wait to read the rest of these guides!

Suzanne Sukhram-Farmer,

Suzannessfarmer.com
Q: Any OTOs (one time offers), upsells, downsells, etc. ???
A: Just 1 and it's a good one. It's a report that will show you how you can be an excellent writer and earn $24 or more an hour by writing 15 minute articles.
Q: Is there a money back guarantee?
A: No. This product is so good it doesn't need a money-back guarantee. Wait, what? Exactly.

Q: Will this product work?
A: It will work if you work it. This report shows you exactly what I'm doing to come up with thousands of topics for my online business. Just apply the info in the report.

Q: What are the rights for this report?
A: You get personal use rights only.

Q: How can I get support?
A: You can click here to contact me on my website.